What is the Import Export Code (IEC)?
What is the meaning of the IEC (Import Export Code) License in India?
Import Export Code (also known as IEC code) is a 10 digit identification number that is issued by the DGFT (Director General of Foreign Trade), Department of Commerce, Government of India. It is also known as Importer Exporter Code. Companies and businesses must obtain this code to start a business that deals with import and export in the Indian Territory. It is not possible to deal with export import business without this IEC code.
There are certain processes and conditions that you need to fulfill to obtain the Import Export Code(IECode). You also need to adhere to certain regulations. Once you fulfill the conditions, you can get the IEC code from the DGFT offices. It has several regional offices throughout the country.
You can get it from the nearest zonal or regional office. We have covered this topic in the past about how to apply for IEC code and what are the documents that are required for the application. Here we compile the information in brief.
How Can You Obtain the IEC Code?
In order to apply and get the Import Export Code in India, there are certain processes to follow. Every applicant must follow these steps.
You need to fill the application form for IEC online on the DGFT website.
Go to www.dgft.gov.in and click on 'Apply for IEC'
Also Check – Export Import Master Course Online

Fill in all details to register as a new user.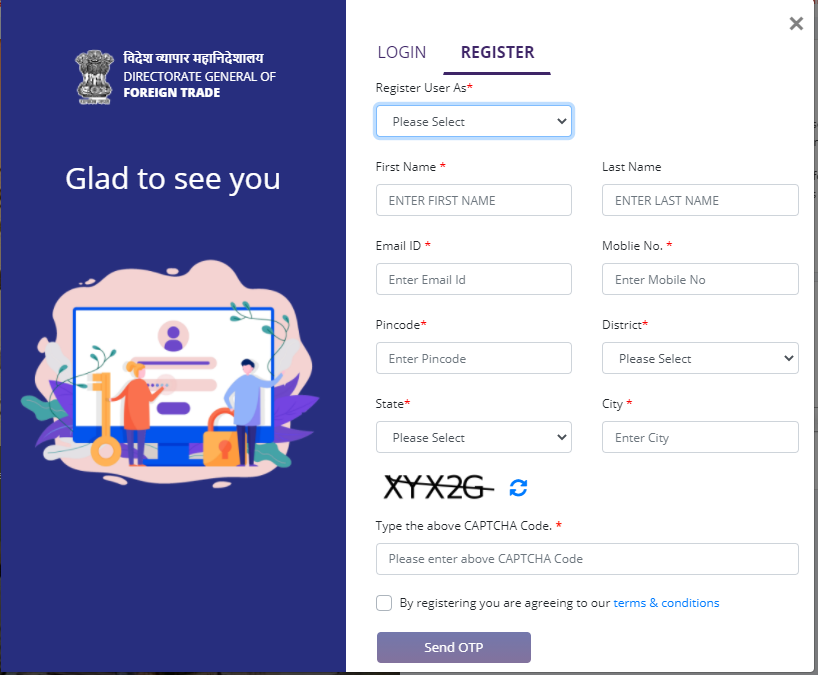 You will receive an OTP on your mobile number and email id for verification.
After verifying your mobile and email, a username and password will be sent to your registered email id. Log in with these credentials.
After you log in to your account, select 'Apply IEC (Import Export Code)'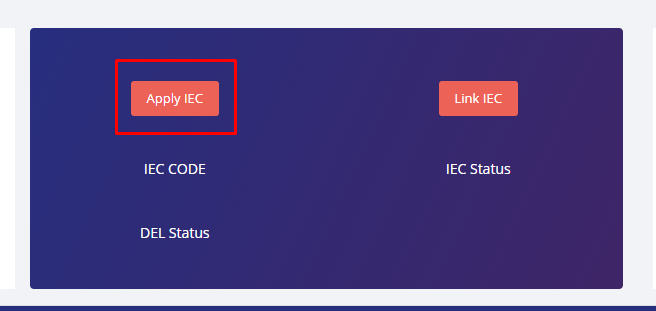 Next, click on 'Start Fresh Application'

Fill all details asked and upload required documents

After submitting the application, pay the application fee of INR 500.
Post payment approval, you will receive the IEC certificate in your registered email.
After you get the IEC (Import Export Code) code, you can engage in exporting and importing businesses.
Don't forget to share this post!
What is IEC?
IEC or Importer Exporter Code is a unique 10-digit alphanumeric code issued on the basis of the PAN of an entity. 
Why is IEC required?
To import or export in India, IEC Code is mandatory. No person or entity shall make any Import or Export without IEC Code Number unless specifically exempted.
Who can get IEC?
An individual or a company who wants to do international business can get an IEC. Individuals can use either the name of their company or their name directly to apply for IEC.
What is the fee for IEC?
The application fee to get IEC is Rs. 500/-
What is the validity of IEC?
An IEC allotted to an applicant shall have permanent validity but it is mandatory to update the IEC annually so that the IEC is not deactivated. If the IEC is updated between April-June period each year, no fee shall be charged for updation of IEC.
How I can take the print of my IEC Certificate?
Navigate to https://dgft.gov.in
Enter User Name and password
Click Services → IEC → Manage IEC
Verify Your details
Click Print IEC
PDF displayed to print.
Related Article –
Top 10 Best Indian Export Products
How to Export Fruits and Vegetables
How To Start A Spice Export Business In India
Starting an Import Export Business